You can't preach an evangelistic campaign and not be changed yourself! Every night as the young Arizona evangelists preached the sermons and gave the appeals, they were appealing to their own hearts. The same Jesus that spoke to their listener's heart was holding out his hand to them saying, "My precious child, will you let me have all of your heart?"
Many decided to get baptized for the first time or rebaptized.
This young man was baptized by the Panamanian Pastor from his church whom he had come to admire and love.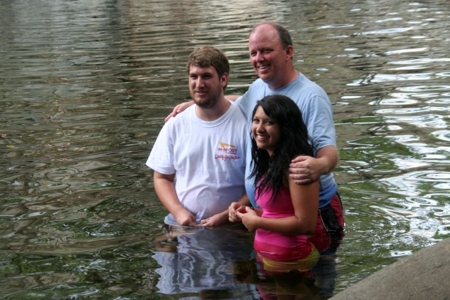 It was a beatuful experienced to see young lives given 100% to God!
No one needed an interpreter to understand the joy in their faces!
Can you imagine the joy in heaven when our Heavenly Father welcomes you and I home? The only question is ....where will YOU spend eternity?
(Check back for video clips which will be uploaded after campmeeting)