Arizona Teens Take on Panama City for Jesus!
What do teens do for Spring Break? While some American teens may have been partying or sleeping away their spring break, a group of teenagers from Arizona decided to take on Panama City for Jesus! Why would they do that? Because they realized that...
....the sun of life-as-we-know-it is setting on our world. Many are coming to the end of their lives without having the opportunity to know Jesus as their personal Friend. These courageous young people between the ages of 14 and 20 embarked on 25 simultaneous evangelistic meetings. Most had never preached before in their lives. However, they realized that God never gives a call without providing the power to fulfill that call.
The moment arrived to say goodbye to friends and relatives one last time and head for the airport en route to Panama.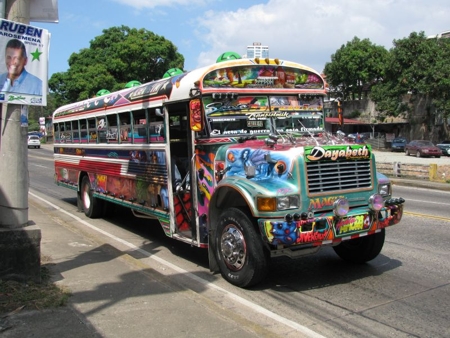 The plane landed, and then it was off to reload everything onto a Panamanian bus.
In less time than it takes to catch a few winks of sleep, the young preachers found themselves diligently studying their sermons for their new career as missionary evangelists.
And before they knew it, it was time to say a final prayer and leave for the first night of preaching.
They arrived at their churches, some with excited anticipation and others with a "herd" of butterflies charging around in circles in their stomaches.