Each morning the group had breakfast, worship, and training sessions in the "living room" of one of the rooms. The sermons were gone over in detail, questions were answered, and methods were taught on how to connect the gospel to each heart.
The mission team was even priviledged to have a retired pastor from Texas who loves teens and wanted to come along just to help in any way he could. He was an expert on altar calls and how to appeal to the heart of the listeners. His illustrations were instantly applied to several of the sermons. Because of his caring heart and gentle ways, he soon became "Grandpa Friesen" to the students.
Every night, listeners were asked to choose whom they would serve and who was going to be the Lord of their life. Sometimes they were asked to raise their hands if they wanted to follow God's truth, other nights they were asked to stand up and come forward or fill out a card requesting baptism. I wish you could have seen the students' beaming faces and hear their excited voices as they told of individuals who were deciding to follow God no matter the cost.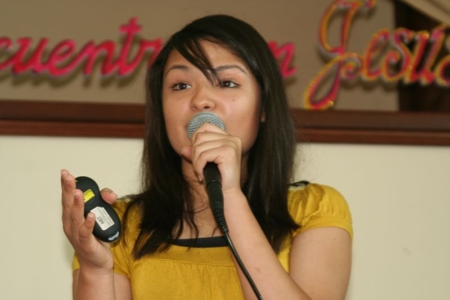 It was a genuinly touching experience to visit the sites and hear the heart-felt appeals to each and every listener. The students gave personal testimonies about how much God meant to them and begged their listeners to give God their entire hearts. Professional evangelists couldn't have been more sincere or loved their audiences more.